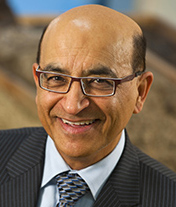 Dr. Noorallah Juma
Founder :: Author
SalmanSpiritual.com
Explore, Learn And Absorb Rays of Noor (Light) Through These Knowledge Gems
Welcome to the Enlightenment Posts section of SalmanSpiritual.com. In this interface all the content of website is now accessible through the green navigation bar. The Enlightenment Posts section has the latest posts. The website also has posts which are in two other sections: Foundation of Faith and Knowledge Bank. Currently, these are on the main website and will be incorporated into the Enlightenment Posts in the near future. At present, there are separate options for searching the posts. Please use the Search Posts and Search Site buttons on the navigation bar.
The e-Resources section contains the Holy Quran Treasury, Holy Ramadan Treasury, Holy Ginan Treasury and a Video Library. These resources can also be accessed through the green navigation bar.
The Salman Spiritual website is dedicated to integrate knowledge of higher spiritual enlightenment. Our final destination is to taste the Abode of Eternal Peace (Daras Salaam) while we are physical alive on this earth. We hope that these resources will help you in your personal search for higher spiritual enlightenment.
Latest Posts
Holy QurAN
Ya Ali Madad and Idd Mubarak. On the occasion of the commemoration of the great spiritually uplifting event of Idd-e-Ghadir, the first Imamat Day of our first beloved Holy Imam,…
HAZRAT ALI's teachings
Ya Ali Madad and Idd Mubarak. On the occasion of the commemoration of the great spiritually uplifting event of Idd-e-Ghadir, the first Imamat Day of our first beloved Holy Imam,…
Ya Ali Madad. On the occasion of the 64rd anniversary of our beloved NOOR Mowlana Shah Karim Al-Hussaini's (a.s.) accession to the masnat of Imamat, we extend our heartfelt felicitations…
Ya Ali Madad. On the occasion Mi'raj, the commemoration of the journey in which our Holy Prophet (s.a.s.) attained the status of fana fi'llah and baqa bi'llah using ism-i azam…
Ya Ali Madad, Yawm-e Ali Mubarak! On the occasion of the birthday commemoration of our first Holy Imam, Amir al-mu'minin, NOOR Mowlana Murtaza Ali (alayhi salaam) , we would like…